Utc Microsoft Office Download
-->
Utc Microsoft Word
When the first user logs into Windows 10, Windows 11, or Windows Server and identifies their region, Windows sets the time zone. The user can change the time zone at any time.
Utc Microsoft Office Download For Pc
The software has the same features and functions as other versions of Office 2016. Once you leave UCT, all documents that you created using the Microsoft Office suite need to be moved to another location. You will need to purchase a copy of the Microsoft Office suite to continue editing your Microsoft Office 365 files. Microsoft 365 plans include premium versions of these applications plus other services that are enabled over the Internet, including online storage with OneDrive and Skype minutes for home use. With Microsoft 365 you get the full, installed Office experience on PCs, Macs, tablets (including iPad® and Android™ tablet) and phones. Scroll the page down to the end where you will see the "Your App Settings" section Click on Office 365 The "Settings" page in the "My Account" section will load In the middle of the page, you will see a link to "Install Software" The relevant package for your account will show Now click "Install" to commence the download.
Windows updates the time zones in the registry when time zones are available and updates are downloaded.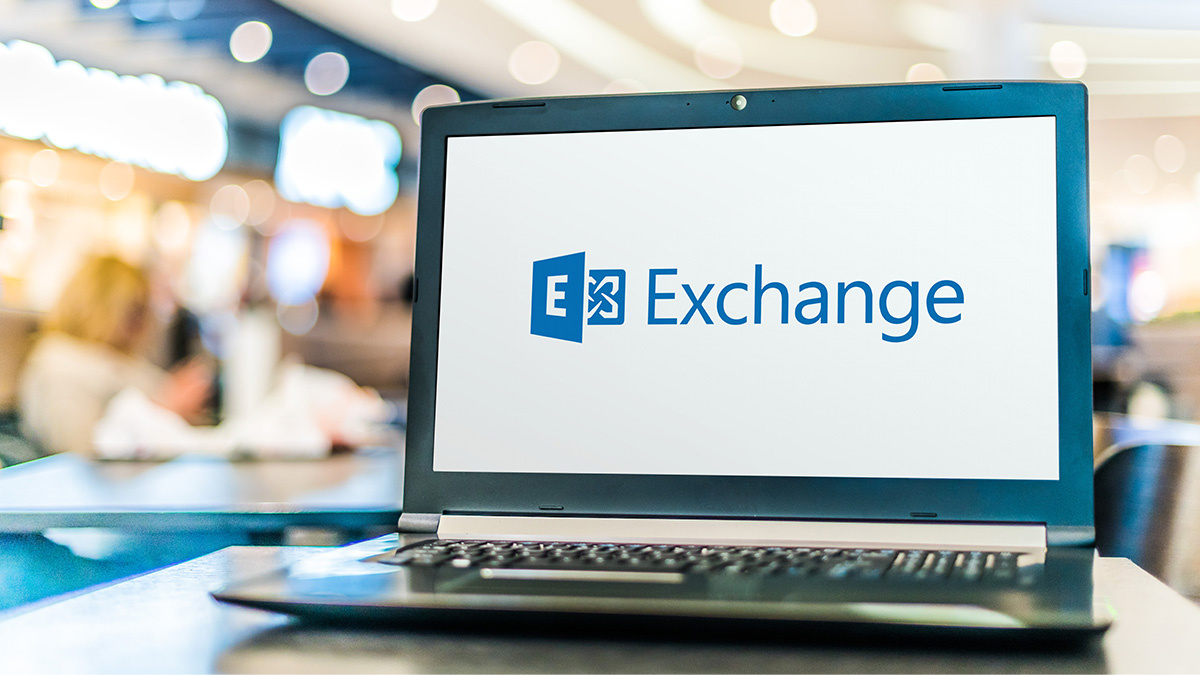 Get a current list of time zones
To get the most current list of time zones, use tzutil from a Command prompt:
Change the default time zone in an image
To change the default time zone in an offline image:
Note
Utc Autocad
Utc Microsoft Office Download 2010
Setting the time zone with DISM /Set-TimeZone is only supported in offline images.
Utc Office 365
Time zones
| Country | ISO3166 | Timezone | UTC | Timezone description |
| --- | --- | --- | --- | --- |
| Afghanistan | AF | Afghanistan Standard Time | (UTC+04:30) | Kabul |
| Åland Islands | AX | FLE Standard Time | (UTC+02:00) | Helsinki, Kyiv, Riga, Sofia, Tallinn, Vilnius |
| Albania | AL | Central Europe Standard Time | (UTC+01:00) | Belgrade, Bratislava, Budapest, Ljubljana, Prague |
| Algeria | DZ | W. Central Africa Standard Time | (UTC+01:00) | West Central Africa |
| American Samoa | AS | UTC-11 | (UTC-11:00) | Coordinated Universal Time-11 |
| Andorra | AD | W. Europe Standard Time | (UTC+01:00) | Amsterdam, Berlin, Bern, Rome, Stockholm, Vienna |
| Angola | AO | W. Central Africa Standard Time | (UTC+01:00) | West Central Africa |
| Anguilla | AI | SA Western Standard Time | (UTC-04:00) | Georgetown, La Paz, Manaus, San Juan |
| Antarctica | AQ | Pacific SA Standard Time | (UTC-03:00) | Santiago |
| Antigua and Barbuda | AG | SA Western Standard Time | (UTC-04:00) | Georgetown, La Paz, Manaus, San Juan |
| Argentina | AR | Argentina Standard Time | (UTC-03:00) | City of Buenos Aires |
| Armenia | AM | Caucasus Standard Time | (UTC+04:00) | Yerevan |
| Aruba | AW | SA Western Standard Time | (UTC-04:00) | Georgetown, La Paz, Manaus, San Juan |
| Australia | AU | AUS Eastern Standard Time | (UTC+10:00) | Canberra, Melbourne, Sydney |
| Austria | AT | W. Europe Standard Time | (UTC+01:00) | Amsterdam, Berlin, Bern, Rome, Stockholm, Vienna |
| Azerbaijan | AZ | Azerbaijan Standard Time | (UTC+04:00) | Baku |
| Bahamas, The | BS | Eastern Standard Time | (UTC-05:00) | Eastern Time (US & Canada) |
| Bahrain | BH | Arab Standard Time | (UTC+03:00) | Kuwait, Riyadh |
| Bangladesh | BD | Bangladesh Standard Time | (UTC+06:00) | Dhaka |
| Barbados | BB | SA Western Standard Time | (UTC-04:00) | Georgetown, La Paz, Manaus, San Juan |
| Belarus | BY | Belarus Standard Time | (UTC+03:00) | Minsk |
| Belgium | BE | Romance Standard Time | (UTC+01:00) | Brussels, Copenhagen, Madrid, Paris |
| Belize | BZ | Central America Standard Time | (UTC-06:00) | Central America |
| Benin | BJ | W. Central Africa Standard Time | (UTC+01:00) | West Central Africa |
| Bermuda | BM | Atlantic Standard Time | (UTC-04:00) | Atlantic Time (Canada) |
| Bhutan | BT | Bangladesh Standard Time | (UTC+06:00) | Dhaka |
| Bolivarian Republic of Venezuela | VE | Venezuela Standard Time | (UTC-04:30) | Caracas |
| Bolivia | BO | SA Western Standard Time | (UTC-04:00) | Georgetown, La Paz, Manaus, San Juan |
| Bonaire, Sint Eustatius and Saba | BQ | SA Western Standard Time | (UTC-04:00) | Georgetown, La Paz, Manaus, San Juan |
| Bosnia and Herzegovina | BA | Central European Standard Time | (UTC+01:00) | Sarajevo, Skopje, Warsaw, Zagreb |
| Botswana | BW | South Africa Standard Time | (UTC+02:00) | Harare, Pretoria |
| Bouvet Island | BV | UTC | (UTC) | Coordinated Universal Time |
| Brazil | BR | E. South America Standard Time | (UTC-03:00) | Brasilia |
| British Indian Ocean Territory | IO | Central Asia Standard Time | (UTC+06:00) | Astana |
| Brunei | BN | Singapore Standard Time | (UTC+08:00) | Kuala Lumpur, Singapore |
| Bulgaria | BG | FLE Standard Time | (UTC+02:00) | Helsinki, Kyiv, Riga, Sofia, Tallinn, Vilnius |
| Burkina Faso | BF | Greenwich Standard Time | (UTC) | Monrovia, Reykjavik |
| Burundi | BI | South Africa Standard Time | (UTC+02:00) | Harare, Pretoria |
| Cabo Verde | CV | Cape Verde Standard Time | (UTC-01:00) | Cabo Verde Is. |
| Cambodia | KH | SE Asia Standard Time | (UTC+07:00) | Bangkok, Hanoi, Jakarta |
| Cameroon | CM | W. Central Africa Standard Time | (UTC+01:00) | West Central Africa |
| Canada | CA | Eastern Standard Time | (UTC-05:00) | Eastern Time (US & Canada) |
| Cayman Islands | KY | SA Pacific Standard Time | (UTC-05:00) | Bogota, Lima, Quito, Rio Branco |
| Central African Republic | CF | W. Central Africa Standard Time | (UTC+01:00) | West Central Africa |
| Chad | TD | W. Central Africa Standard Time | (UTC+01:00) | West Central Africa |
| Chile | CL | Pacific SA Standard Time | (UTC-03:00) | Santiago |
| China | CN | China Standard Time | (UTC+08:00) | Beijing, Chongqing, Hong Kong, Urumqi |
| Christmas Island | CX | SE Asia Standard Time | (UTC+07:00) | Bangkok, Hanoi, Jakarta |
| Cocos (Keeling) Islands | CC | Myanmar Standard Time | (UTC+06:30) | Yangon (Rangoon) |
| Colombia | CO | SA Pacific Standard Time | (UTC-05:00) | Bogota, Lima, Quito, Rio Branco |
| Comoros | KM | E. Africa Standard Time | (UTC+03:00) | Nairobi |
| Congo | CG | W. Central Africa Standard Time | (UTC+01:00) | West Central Africa |
| Congo (DRC) | CD | W. Central Africa Standard Time | (UTC+01:00) | West Central Africa |
| Cook Islands | CK | Hawaiian Standard Time | (UTC-10:00) | Hawaii |
| Costa Rica | CR | Central America Standard Time | (UTC-06:00) | Central America |
| Côte d'Ivoire | CI | Greenwich Standard Time | (UTC) | Monrovia, Reykjavik |
| Croatia | HR | Central European Standard Time | (UTC+01:00) | Sarajevo, Skopje, Warsaw, Zagreb |
| Cuba | CU | Eastern Standard Time | (UTC-05:00) | Eastern Time (US & Canada) |
| Curaçao | CW | SA Western Standard Time | (UTC-04:00) | Georgetown, La Paz, Manaus, San Juan |
| Cyprus | CY | E. Europe Standard Time | (UTC+02:00) | E. Europe |
| Czech Republic | CZ | Central Europe Standard Time | (UTC+01:00) | Belgrade, Bratislava, Budapest, Ljubljana, Prague |
| Democratic Republic of Timor-Leste | TL | Tokyo Standard Time | (UTC+09:00) | Osaka, Sapporo, Tokyo |
| Denmark | DK | Romance Standard Time | (UTC+01:00) | Brussels, Copenhagen, Madrid, Paris |
| Djibouti | DJ | E. Africa Standard Time | (UTC+03:00) | Nairobi |
| Dominica | DM | SA Western Standard Time | (UTC-04:00) | Georgetown, La Paz, Manaus, San Juan |
| Dominican Republic | DO | SA Western Standard Time | (UTC-04:00) | Georgetown, La Paz, Manaus, San Juan |
| Ecuador | EC | SA Pacific Standard Time | (UTC-05:00) | Bogota, Lima, Quito, Rio Branco |
| Egypt | EG | Egypt Standard Time | (UTC+02:00) | Cairo |
| El Salvador | SV | Central America Standard Time | (UTC-06:00) | Central America |
| Equatorial Guinea | GQ | W. Central Africa Standard Time | (UTC+01:00) | West Central Africa |
| Eritrea | ER | E. Africa Standard Time | (UTC+03:00) | Nairobi |
| Estonia | EE | FLE Standard Time | (UTC+02:00) | Helsinki, Kyiv, Riga, Sofia, Tallinn, Vilnius |
| Ethiopia | ET | E. Africa Standard Time | (UTC+03:00) | Nairobi |
| Falkland Islands (Islas Malvinas) | FK | SA Eastern Standard Time | (UTC-03:00) | Cayenne, Fortaleza |
| Faroe Islands | FO | GMT Standard Time | (UTC) | Dublin, Edinburgh, Lisbon, London |
| Fiji Islands | FJ | Fiji Standard Time | (UTC+12:00) | Fiji |
| Finland | FI | FLE Standard Time | (UTC+02:00) | Helsinki, Kyiv, Riga, Sofia, Tallinn, Vilnius |
| France | FR | Romance Standard Time | (UTC+01:00) | Brussels, Copenhagen, Madrid, Paris |
| French Guiana | GF | SA Eastern Standard Time | (UTC-03:00) | Cayenne, Fortaleza |
| French Polynesia | PF | Hawaiian Standard Time | (UTC-10:00) | Hawaii |
| French Southern and Antarctic Lands | TF | West Asia Standard Time | (UTC+05:00) | Ashgabat, Tashkent |
| Gabon | GA | W. Central Africa Standard Time | (UTC+01:00) | West Central Africa |
| Gambia, The | GM | Greenwich Standard Time | (UTC) | Monrovia, Reykjavik |
| Georgia | GE | Georgian Standard Time | (UTC+04:00) | Tbilisi |
| Germany | DE | W. Europe Standard Time | (UTC+01:00) | Amsterdam, Berlin, Bern, Rome, Stockholm, Vienna |
| Ghana | GH | Greenwich Standard Time | (UTC) | Monrovia, Reykjavik |
| Gibraltar | GI | W. Europe Standard Time | (UTC+01:00) | Amsterdam, Berlin, Bern, Rome, Stockholm, Vienna |
| Greece | GR | GTB Standard Time | (UTC+02:00) | Athens, Bucharest |
| Greenland | GL | Greenland Standard Time | (UTC-03:00) | Greenland |
| Grenada | GD | SA Western Standard Time | (UTC-04:00) | Georgetown, La Paz, Manaus, San Juan |
| Guadeloupe | GP | SA Western Standard Time | (UTC-04:00) | Georgetown, La Paz, Manaus, San Juan |
| Guam | GU | West Pacific Standard Time | (UTC+10:00) | Guam, Port Moresby |
| Guatemala | GT | Central America Standard Time | (UTC-06:00) | Central America |
| Guernsey | GG | GMT Standard Time | (UTC) | Dublin, Edinburgh, Lisbon, London |
| Guinea | GN | Greenwich Standard Time | (UTC) | Monrovia, Reykjavik |
| Guinea-Bissau | GW | Greenwich Standard Time | (UTC) | Monrovia, Reykjavik |
| Guyana | GY | SA Western Standard Time | (UTC-04:00) | Georgetown, La Paz, Manaus, San Juan |
| Haiti | HT | Eastern Standard Time | (UTC-05:00) | Eastern Time (US & Canada) |
| Heard Island and McDonald Islands | HM | Mauritius Standard Time | (UTC+04:00) | Port Louis |
| Honduras | HN | Central America Standard Time | (UTC-06:00) | Central America |
| Hong Kong SAR | HK | China Standard Time | (UTC+08:00) | Beijing, Chongqing, Hong Kong, Urumqi |
| Hungary | HU | Central Europe Standard Time | (UTC+01:00) | Belgrade, Bratislava, Budapest, Ljubljana, Prague |
| Iceland | IS | Greenwich Standard Time | (UTC) | Monrovia, Reykjavik |
| India | IN | India Standard Time | (UTC+05:30) | Chennai, Kolkata, Mumbai, New Delhi |
| Indonesia | ID | SE Asia Standard Time | (UTC+07:00) | Bangkok, Hanoi, Jakarta |
| Iran | IR | Iran Standard Time | (UTC+03:30) | Tehran |
| Iraq | IQ | Arabic Standard Time | (UTC+03:00) | Baghdad |
| Ireland | IE | GMT Standard Time | (UTC) | Dublin, Edinburgh, Lisbon, London |
| Israel | IL | Israel Standard Time | (UTC+02:00) | Jerusalem |
| Italy | IT | W. Europe Standard Time | (UTC+01:00) | Amsterdam, Berlin, Bern, Rome, Stockholm, Vienna |
| Jamaica | JM | SA Pacific Standard Time | (UTC-05:00) | Bogota, Lima, Quito, Rio Branco |
| Jan Mayen | SJ | W. Europe Standard Time | (UTC+01:00) | Amsterdam, Berlin, Bern, Rome, Stockholm, Vienna |
| Japan | JP | Tokyo Standard Time | (UTC+09:00) | Osaka, Sapporo, Tokyo |
| Jersey | JE | GMT Standard Time | (UTC) | Dublin, Edinburgh, Lisbon, London |
| Jordan | JO | Jordan Standard Time | (UTC+02:00) | Amman |
| Kazakhstan | KZ | Central Asia Standard Time | (UTC+06:00) | Astana |
| Kenya | KE | E. Africa Standard Time | (UTC+03:00) | Nairobi |
| Kiribati | KI | UTC+12 | (UTC+12:00) | Coordinated Universal Time+12 |
| Korea | KR | Korea Standard Time | (UTC+09:00) | Seoul |
| Kosovo | XK | Central European Standard Time | (UTC+01:00) | Sarajevo, Skopje, Warsaw, Zagreb |
| Kuwait | KW | Arab Standard Time | (UTC+03:00) | Kuwait, Riyadh |
| Kyrgyzstan | KG | Central Asia Standard Time | (UTC+06:00) | Astana |
| Laos | LA | SE Asia Standard Time | (UTC+07:00) | Bangkok, Hanoi, Jakarta |
| Latvia | LV | FLE Standard Time | (UTC+02:00) | Helsinki, Kyiv, Riga, Sofia, Tallinn, Vilnius |
| Lebanon | LB | Middle East Standard Time | (UTC+02:00) | Beirut |
| Lesotho | LS | South Africa Standard Time | (UTC+02:00) | Harare, Pretoria |
| Liberia | LR | Greenwich Standard Time | (UTC) | Monrovia, Reykjavik |
| Libya | LY | E. Europe Standard Time | (UTC+02:00) | E. Europe |
| Liechtenstein | LI | W. Europe Standard Time | (UTC+01:00) | Amsterdam, Berlin, Bern, Rome, Stockholm, Vienna |
| Lithuania | LT | FLE Standard Time | (UTC+02:00) | Helsinki, Kyiv, Riga, Sofia, Tallinn, Vilnius |
| Luxembourg | LU | W. Europe Standard Time | (UTC+01:00) | Amsterdam, Berlin, Bern, Rome, Stockholm, Vienna |
| Macao SAR | MO | China Standard Time | (UTC+08:00) | Beijing, Chongqing, Hong Kong, Urumqi |
| Macedonia, Former Yugoslav Republic of | MK | Central European Standard Time | (UTC+01:00) | Sarajevo, Skopje, Warsaw, Zagreb |
| Madagascar | MG | E. Africa Standard Time | (UTC+03:00) | Nairobi |
| Malawi | MW | South Africa Standard Time | (UTC+02:00) | Harare, Pretoria |
| Malaysia | MY | Singapore Standard Time | (UTC+08:00) | Kuala Lumpur, Singapore |
| Maldives | MV | West Asia Standard Time | (UTC+05:00) | Ashgabat, Tashkent |
| Mali | ML | Greenwich Standard Time | (UTC) | Monrovia, Reykjavik |
| Malta | MT | W. Europe Standard Time | (UTC+01:00) | Amsterdam, Berlin, Bern, Rome, Stockholm, Vienna |
| Man, Isle of | IM | GMT Standard Time | (UTC) | Dublin, Edinburgh, Lisbon, London |
| Marshall Islands | MH | UTC+12 | (UTC+12:00) | Coordinated Universal Time+12 |
| Martinique | MQ | SA Western Standard Time | (UTC-04:00) | Georgetown, La Paz, Manaus, San Juan |
| Mauritania | MR | Greenwich Standard Time | (UTC) | Monrovia, Reykjavik |
| Mauritius | MU | Mauritius Standard Time | (UTC+04:00) | Port Louis |
| Mayotte | YT | E. Africa Standard Time | (UTC+03:00) | Nairobi |
| Mexico | MX | Central Standard Time (Mexico) | (UTC-06:00) | Guadalajara, Mexico City, Monterrey |
| Micronesia | FM | West Pacific Standard Time | (UTC+10:00) | Guam, Port Moresby |
| Moldova | MD | GTB Standard Time | (UTC+02:00) | Athens, Bucharest |
| Monaco | MC | W. Europe Standard Time | (UTC+01:00) | Amsterdam, Berlin, Bern, Rome, Stockholm, Vienna |
| Mongolia | MN | Ulaanbaatar Standard Time | (UTC+08:00) | Ulaanbaatar |
| Montenegro | ME | Central European Standard Time | (UTC+01:00) | Sarajevo, Skopje, Warsaw, Zagreb |
| Montserrat | MS | SA Western Standard Time | (UTC-04:00) | Georgetown, La Paz, Manaus, San Juan |
| Morocco | MA | Morocco Standard Time | (UTC) | Casablanca |
| Mozambique | MZ | South Africa Standard Time | (UTC+02:00) | Harare, Pretoria |
| Myanmar | MM | Myanmar Standard Time | (UTC+06:30) | Yangon (Rangoon) |
| Namibia | NA | Namibia Standard Time | (UTC+01:00) | Windhoek |
| Nauru | NR | UTC+12 | (UTC+12:00) | Coordinated Universal Time+12 |
| Nepal | NP | Nepal Standard Time | (UTC+05:45) | Kathmandu |
| Netherlands | NL | W. Europe Standard Time | (UTC+01:00) | Amsterdam, Berlin, Bern, Rome, Stockholm, Vienna |
| New Caledonia | NC | Central Pacific Standard Time | (UTC+11:00) | Solomon Is., New Caledonia |
| New Zealand | NZ | New Zealand Standard Time | (UTC+12:00) | Auckland, Wellington |
| Nicaragua | NI | Central America Standard Time | (UTC-06:00) | Central America |
| Niger | NE | W. Central Africa Standard Time | (UTC+01:00) | West Central Africa |
| Nigeria | NG | W. Central Africa Standard Time | (UTC+01:00) | West Central Africa |
| Niue | NU | UTC-11 | (UTC-11:00) | Coordinated Universal Time-11 |
| Norfolk Island | NF | Central Pacific Standard Time | (UTC+11:00) | Solomon Is., New Caledonia |
| North Korea | KP | Korea Standard Time | (UTC+09:00) | Seoul |
| Northern Mariana Islands | MP | West Pacific Standard Time | (UTC+10:00) | Guam, Port Moresby |
| Norway | NO | W. Europe Standard Time | (UTC+01:00) | Amsterdam, Berlin, Bern, Rome, Stockholm, Vienna |
| Oman | OM | Arabian Standard Time | (UTC+04:00) | Abu Dhabi, Muscat |
| Pakistan | PK | Pakistan Standard Time | (UTC+05:00) | Islamabad, Karachi |
| Palau | PW | Tokyo Standard Time | (UTC+09:00) | Osaka, Sapporo, Tokyo |
| Palestinian Authority | PS | Egypt Standard Time | (UTC+02:00) | Cairo |
| Panama | PA | SA Pacific Standard Time | (UTC-05:00) | Bogota, Lima, Quito, Rio Branco |
| Papua New Guinea | PG | West Pacific Standard Time | (UTC+10:00) | Guam, Port Moresby |
| Paraguay | PY | Paraguay Standard Time | (UTC-04:00) | Asuncion |
| Peru | PE | SA Pacific Standard Time | (UTC-05:00) | Bogota, Lima, Quito, Rio Branco |
| Philippines | PH | Singapore Standard Time | (UTC+08:00) | Kuala Lumpur, Singapore |
| Pitcairn Islands | PN | Pacific Standard Time | (UTC-08:00) | Pacific Time (US & Canada) |
| Poland | PL | Central European Standard Time | (UTC+01:00) | Sarajevo, Skopje, Warsaw, Zagreb |
| Portugal | PT | GMT Standard Time | (UTC) | Dublin, Edinburgh, Lisbon, London |
| Puerto Rico | PR | SA Western Standard Time | (UTC-04:00) | Georgetown, La Paz, Manaus, San Juan |
| Qatar | QA | Arab Standard Time | (UTC+03:00) | Kuwait, Riyadh |
| Reunion | RE | Mauritius Standard Time | (UTC+04:00) | Port Louis |
| Romania | RO | GTB Standard Time | (UTC+02:00) | Athens, Bucharest |
| Russia | RU | Russian Standard Time | (UTC+03:00) | Moscow, St. Petersburg, Volgograd (RTZ 2) |
| Rwanda | RW | South Africa Standard Time | (UTC+02:00) | Harare, Pretoria |
| Saint Barthélemy | BL | SA Western Standard Time | (UTC-04:00) | Georgetown, La Paz, Manaus, San Juan |
| Saint Helena, Ascension and Tristan da Cunha | SH | Greenwich Standard Time | (UTC) | Monrovia, Reykjavik |
| Saint Kitts and Nevis | KN | SA Western Standard Time | (UTC-04:00) | Georgetown, La Paz, Manaus, San Juan |
| Saint Lucia | LC | SA Western Standard Time | (UTC-04:00) | Georgetown, La Paz, Manaus, San Juan |
| Saint Martin (French part) | MF | SA Western Standard Time | (UTC-04:00) | Georgetown, La Paz, Manaus, San Juan |
| Saint Pierre and Miquelon | PM | Greenland Standard Time | (UTC-03:00) | Greenland |
| Saint Vincent and the Grenadines | VC | SA Western Standard Time | (UTC-04:00) | Georgetown, La Paz, Manaus, San Juan |
| Samoa | WS | Samoa Standard Time | (UTC+13:00) | Samoa |
| San Marino | SM | W. Europe Standard Time | (UTC+01:00) | Amsterdam, Berlin, Bern, Rome, Stockholm, Vienna |
| São Tomé and Príncipe | ST | Greenwich Standard Time | (UTC) | Monrovia, Reykjavik |
| Saudi Arabia | SA | Arab Standard Time | (UTC+03:00) | Kuwait, Riyadh |
| Senegal | SN | Greenwich Standard Time | (UTC) | Monrovia, Reykjavik |
| Serbia | RS | Central Europe Standard Time | (UTC+01:00) | Belgrade, Bratislava, Budapest, Ljubljana, Prague |
| Seychelles | SC | Mauritius Standard Time | (UTC+04:00) | Port Louis |
| Sierra Leone | SL | Greenwich Standard Time | (UTC) | Monrovia, Reykjavik |
| Singapore | SG | Singapore Standard Time | (UTC+08:00) | Kuala Lumpur, Singapore |
| Sint Maarten (Dutch part) | SX | SA Western Standard Time | (UTC-04:00) | Georgetown, La Paz, Manaus, San Juan |
| Slovakia | SK | Central Europe Standard Time | (UTC+01:00) | Belgrade, Bratislava, Budapest, Ljubljana, Prague |
| Slovenia | SI | Central Europe Standard Time | (UTC+01:00) | Belgrade, Bratislava, Budapest, Ljubljana, Prague |
| Solomon Islands | SB | Central Pacific Standard Time | (UTC+11:00) | Solomon Is., New Caledonia |
| Somalia | SO | E. Africa Standard Time | (UTC+03:00) | Nairobi |
| South Africa | ZA | South Africa Standard Time | (UTC+02:00) | Harare, Pretoria |
| South Georgia and the South Sandwich Islands | GS | UTC-02 | (UTC-02:00) | Coordinated Universal Time-02 |
| South Sudan | SS | E. Africa Standard Time | (UTC+03:00) | Nairobi |
| Spain | ES | Romance Standard Time | (UTC+01:00) | Brussels, Copenhagen, Madrid, Paris |
| Sri Lanka | LK | Sri Lanka Standard Time | (UTC+05:30) | Sri Jayawardenepura |
| Sudan | SD | E. Africa Standard Time | (UTC+03:00) | Nairobi |
| Suriname | SR | SA Eastern Standard Time | (UTC-03:00) | Cayenne, Fortaleza |
| Svalbard | SJ | W. Europe Standard Time | (UTC+01:00) | Amsterdam, Berlin, Bern, Rome, Stockholm, Vienna |
| Swaziland | SZ | South Africa Standard Time | (UTC+02:00) | Harare, Pretoria |
| Sweden | SE | W. Europe Standard Time | (UTC+01:00) | Amsterdam, Berlin, Bern, Rome, Stockholm, Vienna |
| Switzerland | CH | W. Europe Standard Time | (UTC+01:00) | Amsterdam, Berlin, Bern, Rome, Stockholm, Vienna |
| Syria | SY | Syria Standard Time | (UTC+02:00) | Damascus |
| Taiwan | TW | Taipei Standard Time | (UTC+08:00) | Taipei |
| Tajikistan | TJ | West Asia Standard Time | (UTC+05:00) | Ashgabat, Tashkent |
| Tanzania | TZ | E. Africa Standard Time | (UTC+03:00) | Nairobi |
| Thailand | TH | SE Asia Standard Time | (UTC+07:00) | Bangkok, Hanoi, Jakarta |
| Togo | TG | Greenwich Standard Time | (UTC) | Monrovia, Reykjavik |
| Tokelau | TK | Tonga Standard Time | (UTC+13:00) | Nuku'alofa |
| Tonga | TO | Tonga Standard Time | (UTC+13:00) | Nuku'alofa |
| Trinidad and Tobago | TT | SA Western Standard Time | (UTC-04:00) | Georgetown, La Paz, Manaus, San Juan |
| Tunisia | TN | W. Central Africa Standard Time | (UTC+01:00) | West Central Africa |
| Turkey | TR | Turkey Standard Time | (UTC+02:00) | Istanbul |
| Turkmenistan | TM | West Asia Standard Time | (UTC+05:00) | Ashgabat, Tashkent |
| Turks and Caicos Islands | TC | Eastern Standard Time | (UTC-05:00) | Eastern Time (US & Canada) |
| Tuvalu | TV | UTC+12 | (UTC+12:00) | Coordinated Universal Time+12 |
| U.S. Minor Outlying Islands | UM | UTC-11 | (UTC-11:00) | Coordinated Universal Time-11 |
| Uganda | UG | E. Africa Standard Time | (UTC+03:00) | Nairobi |
| Ukraine | UA | FLE Standard Time | (UTC+02:00) | Helsinki, Kyiv, Riga, Sofia, Tallinn, Vilnius |
| United Arab Emirates | AE | Arabian Standard Time | (UTC+04:00) | Abu Dhabi, Muscat |
| United Kingdom | GB | GMT Standard Time | (UTC) | Dublin, Edinburgh, Lisbon, London |
| United States | US | Pacific Standard Time | (UTC-08:00) | Pacific Time (US & Canada) |
| Uruguay | UY | Montevideo Standard Time | (UTC-03:00) | Montevideo |
| Uzbekistan | UZ | West Asia Standard Time | (UTC+05:00) | Ashgabat, Tashkent |
| Vanuatu | VU | Central Pacific Standard Time | (UTC+11:00) | Solomon Is., New Caledonia |
| Vatican City | VA | W. Europe Standard Time | (UTC+01:00) | Amsterdam, Berlin, Bern, Rome, Stockholm, Vienna |
| Vietnam | VN | SE Asia Standard Time | (UTC+07:00) | Bangkok, Hanoi, Jakarta |
| Virgin Islands, U.S. | VI | SA Western Standard Time | (UTC-04:00) | Georgetown, La Paz, Manaus, San Juan |
| Virgin Islands, British | VG | SA Western Standard Time | (UTC-04:00) | Georgetown, La Paz, Manaus, San Juan |
| Wallis and Futuna | WF | UTC+12 | (UTC+12:00) | Coordinated Universal Time+12 |
| Yemen | YE | Arab Standard Time | (UTC+03:00) | Kuwait, Riyadh |
| Zambia | ZM | South Africa Standard Time | (UTC+02:00) | Harare, Pretoria |
| Zimbabwe | ZW | South Africa Standard Time | (UTC+02:00) | Harare, Pretoria |