This takes three simple steps:

Purchase

,

Download

and

Watch

.
How to Purchase the DVDs
Click on next to the DVD you wish to purchase. This will take you to a page where you can pay via Paypal or via your credit card..
Once your payment has been processed, you will be redirected to the MamboIsGood web site where you can register and proceed to download. Your registration information will be sent to you as a reminder, in case you wish to download the DVDs at a later stage.
How to download the DVDs
After you register, you will be taken to a web page where you can download your DVD. Click on the link and you will see a screen like the one on the right..

Save the DVD file somewhere on your computer
Keep in mind that DVDs are large files. The download may take a while.. how long depends on the speed of your internet connection.
The reason these files are large is that you download an actual DVD from our site, not a single video clip. The reason why you download an actual DVD is that our products need the DVD menu controls to provide a number of interactive features.
The DVD file is in zipped format. Unzip the file you saved (your computer should know how to unzip the file; in case it did not, download this freely available program at http://www.7-zip.org)

You will see two folders: 'AUDIO_TS' and 'VIDEO_TS'
How to watch the DVDs on a TV set
Burn a DVD by copying the two folders to a blank DVD. The DVD will now be ready for your DVD player.
How to watch the DVDs on a computer
Any DVD player software will now play the DVD saved on your computer. You do not need to burn the DVD.
Several of our DVDs have some interactive features. To make the most of these features we recommend you use the following media-players.
Leawo DVD player (freely available here for Windows and here for Max)
XBMC (freely available here) is an excellent player both for PC and Mac. Highly reccomended (shareware, smooth transitions between loops, works very well)
alternatively, the following software, shoud already be in your computer
PC
Mac
Player
Windows Media Player
Standard Mac 'DVD Player' software
Notes

To watch a DVD with WMP

launch Windows Media Player
click on File->Open
look for where you saved the DVD and open the folder 'Video_TS'
open the file VIDEO_TS.IFO, this will open the DVD main menu.

Once the DVD is playing, in the Windows Media Player control bar (close to the bottom), you will see appear a button called 'DVD' (at the leftmost part of the control bar). That includes all DVD controllers, as if it were a remote control on a TV DVD player, and you will be able to use all interactive menus.

Several MAC users are not aware they have this software in the computer. Other Mac apps play video clips, but you need to use this software to watch any DVD (not just ours).
Alternatively,
How to watch the DVDs on an Android device
Until recently, it was not possible to watch a DVD on a portable device. Portable devices, in general, play video clips, but not full DVDs with menus and interactive features. Now it is possible to do so on Android devices. You can do so by installing XBMC. as I wrote above, XBMC is an excellent player which work nicely on PC and Mac too. Highly reccomended.
download the Android version (ARM) of XBMC here. For additional versions and full tech information go here
go to the 'download' folder of your Android device and install XBMC.
copy the DVD folders to your Android device. Done!
To watch the DVD with XBMC
launch XBMC
click on Videos->Files-?Add Videos
Browse to find the location where you copied the DVD folders. Click on the folder and press Ok. This adds the folder to XBMC playlist
now you will see the folder 'Video_TS' on the XBMC play list (you can rename it if you wish), Click on it.
click on the file VIDEO_TS.IFO, This will open the DVD main menu.
Once the DVD is playing, just use the touch screen to control the interactive menus, as if you had a remote control. It works beautifully.
What about iPad and other iDevices?
Here, you will find a XBMC version for iDevices. However, it works only if you jailbreak your device, which we do not recommend. If you do, you can follow the same process as described above for Android devices. In other words, there is nothing in our DVDs which prevent them from working on iDevices. It is Apple which decides what software should run on their devices and what content you can watch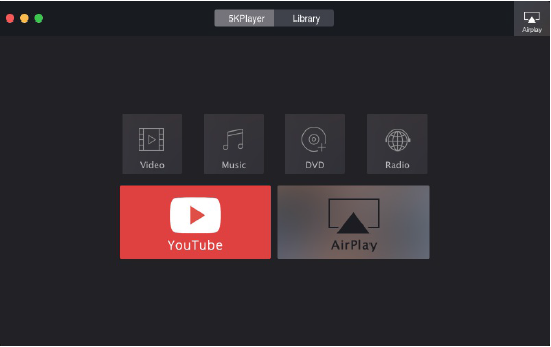 Are you having troubles ordering? Is this not clear?
Jul 27, 2012 DVD-audio is broken up into 2 sections, the dvd-video section which plays back on dvd-video players and a dvd-audio section which plays back on dvd-audio players. Dvd-audio has a music sampled at 96/24(perhaps both 5.1 and or stereo) as well as a visualization video section that accompanies the music. Download XBMC - Award-winning free and open source (GPL) software media player and entertainment hub for digital media. Hi, new to the forum, but I've been using XBMC for YEARS. I've had this Samsung Blu-Ray Player (BD-C5500) for a while now, and I honestly think it would be an incredible platform for you to use. I've exhausted searches on the internet to install XBMC on a blu-ray player, but every result keeps coming back to the 'can't be done' answer. Oct 26, 2021 Latest version. It's getting more and more common to have a multimedia center on your PC from which to play videos and music using a nice and easy-to-use interface which comes with an elegant browsing system to use with your TV. Kodi (previously known as XBMC) is a free, open source,. XBMC is the number one media centre and player that can be installed on most operating systems and devices such as PC, Mac, Linux OS, tablets and iOS, giving you the ability to watch all your networked media files including movies, music, pictures and tv shows. The software will automatically drag in metadata for your media content including.
Please let us know, bye-mail... Don't be afraid to ask... We will help!
Dvd Player Free Download
Kodi media center, formerly known as XBMC Media Center, is an award-winning free and open source cross-platform software media player and entertainment hub for digital media for HTPCs (Home theater PCs). It uses a 10-foot user interface designed to be a media player for the living-room, using a remote control as the primary input device. Its graphical user interface (GUI) allows the user to easily browse and view videos, photos, podcasts, and music from a harddrive, optical disc, local network, and the internet using only a few buttons. IMPORTANT: The official Kodi version does not contain any content what so ever. This means that you should provide your own content from a local or remote storage location, DVD, Blu-Ray or any other media carrier that you own. Additionally Kodi allows you to install third-party plugins that may provide access to content that is freely available on the official content provider website. Any other means of watching illegal content which would otherwise be paid for is not endorsed or approved by Team Kodi. Estuary is the standard skin and is designed to be fast and user friendly. Disclaimer: Kodi does not supply or include any media or content. Users must provide their own content or install one of the third party plug-ins - Kodi has no affiliation with any third-part plug-in or add-on provider what so ever. We do not endorse the streaming of copyright protected material without permission of the copyright holder. In order to upgrade from a previous version you must have installed an official released version by Team Kodi. Any other version may cause failure to upgrade. License and development: Kodi is a trademark of the XBMC Foundation. For further details you can visit http://kodi. wiki/view/Official: Trademark_Policy Kodi is fully Open-Source and released under the GPLv2.0+ license. It includes many third-party libraries which use compatible licenses. Due to the inclusion of some GPLv3.0 libraries the entire application becomes GPLv3.0 as binary. Should you wish to help on future development you can do so by visiting our forum for further questions. Attribution of images or names shown in the used screenshots: 'Sintel' is licensed as Creative Commons Attribution 3.0. copyright Blender Foundation durian. blender.org.